One of the great people who I've met on the Summitt message board, Mike, has helped me with quite a few pictures the last few months. Now he's allowing me to share some of his.The lucky homey goes to all the Lady Vol events, and has taken a lot of pics lately of our new team. I'm getting excited. I mean, I barely know them, but I'm excited for the future. I have good feelings about it. An inside source at Tennessee told me today that "Everyday in practice is a new adventure unfolding on the court. Like a soap opera, you've just gotta tune in tomorrow to see what happens!"Try to keep me from doing that.The thing that strikes me are the similarities between the new team and the team that just left. Mike says there's another beautiful one, like CP, and Brianna Bass is just as short as Bobbitt and wears her hair similarly. Mike's letting me share his photos, so I thank him.
The new Vols sign autographs after the football game a few weeks ago. Bass is the one in the stutters.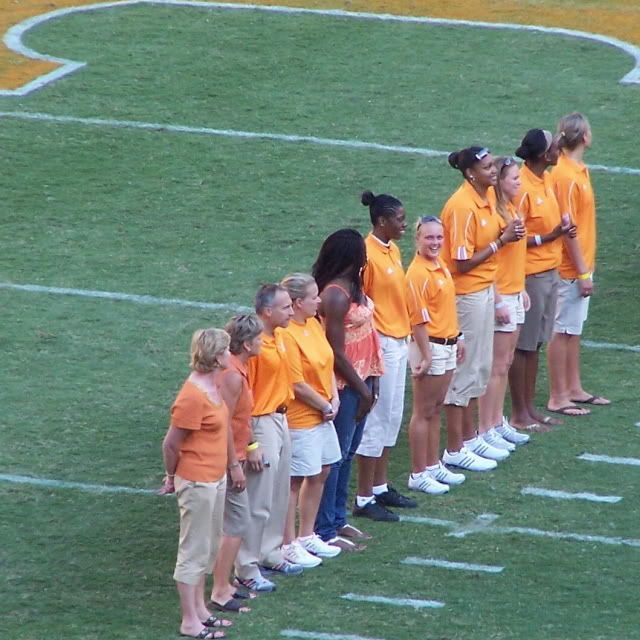 Being introduced at the game.
Get used to this sight: the huddle.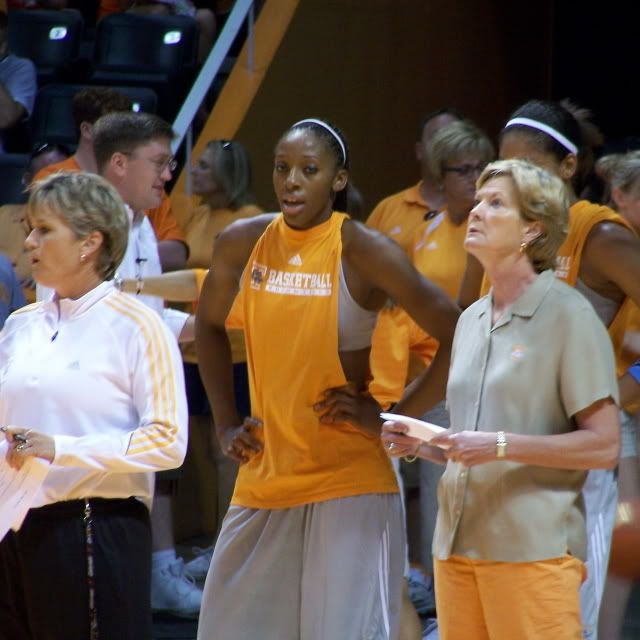 At practice……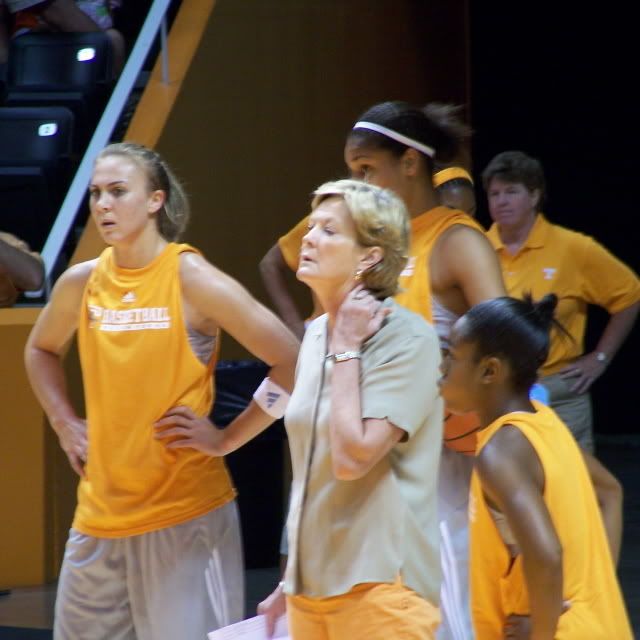 At practice 2……
The new Nikki Caldwell, aka Daedra Charles.Did I say I'm excited???!!!